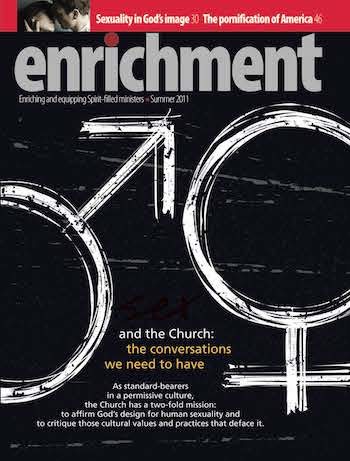 Downloads:
SIDEBAR: Suggested Topics to Address
by Richard D. Dobbins
---
Suggested Topics to Address1
Sex ... Sacred or Secular?
What Does the Bible Have To Say About Sex?
When and How To Start Talking About Sex
Protecting Children From Sexual Abuse
Helping Your Child Learn When Abuse Has Happened
Pornography ... How Big a Threat for Children?
Avoiding Traps With the Opposite Sex
Masturbation and Fantasy
Alcohol, Drugs, and Sexually Transmitted Diseases
Single Pregnancy
Adultery
Abortion
Sex and the Single Person
Homosexuality
RICHARD D. DOBBINS, Ph.D.
Note
1. Richard D Dobbins, Teaching Your Children the Truth About Sex (Lake Mary, Florida: Siloam, 2006).