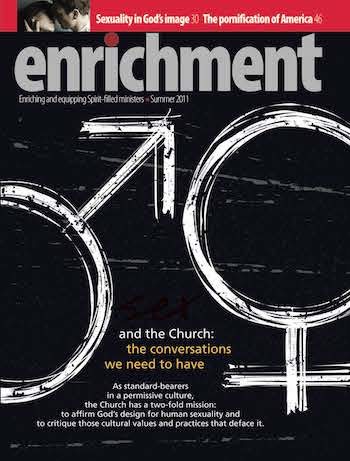 Downloads:
SIDEBAR: More Keys To Healing the Sexually Broken--Restoring the Damaged
by Andy Comiskey
---
More Keys To Healing the Sexually Broken
God gives the broken what they need, not what they deserve. Our churches should reflect this.
God gives hope through the Cross. He suffered to give the broken a place to go in any affliction.
Establishing trust. The broken need to establish roots in a caring, confidential community.
Identifying shame. Love alone overcomes this greatest barrier to bringing sexual damage into the light.
Confession of sin. In-depth healing requires in-depth confession and repentance.
Toppling personal idols. Instead of other Christians casting them out, the broken must be empowered to refuse their own demons.
Feeling pain and forgiving. Both take the edge off lust and perversion.
Blessing gender. Confirming the worth of one's own gender liberates the blessing of the other gender.
Lifetime plan. Healing of sexual brokenness means learning to love others well for life.
ANDY COMISKEY