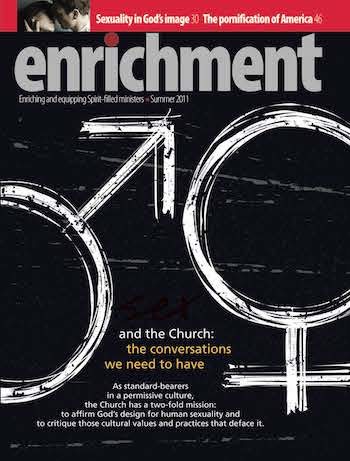 Downloads:
Sex and the Soul
Juggling Sexuality, Spirituality, Romance, and Religion on America';s College Campuses
by Christy Rowden
---
"The overwhelming majority [of America's college students] do not know how to reconcile their religious identities with their sexual selves." This fact is unacceptable since college culture demands that students make life-changing decisions about both religion and sex almost daily. In Sex & the Soul, Donna Freitas, assistant professor of religion at Boston University, examines the thoughts, feelings, and experiences of individual college students regarding sexuality, spirituality, romance, and religion.
For this nationwide study, Freitas administered 2,500 surveys, conducted 111 one-on-one interviews, and consulted personal journals from students at two evangelical, two Catholic, two nonaffiliated private, and one public university. She asked tough questions and received honest, revealing feedback from students who were eager for a safe forum in which to discuss these deeply personal issues. Their emotional questions, struggles, and searches quickly engage the hearts of readers.
Freitas identifies distinct differences between the cultures of evangelical colleges and all of the other colleges she visited. Despite these differences, it is clear that the majority of students have four things in common: (1) they have high interest and investment in their religious and/or spiritual identities, (2) they experience sexual desire and urge to act on it, (3) they view fulfilling romantic relationships as a high priority, and (4) they have no clue how to reconcile the first three items. As a result, their campus community all but forces them to maintain an unhealthy silence about these very real struggles, or they come to believe their religion has nothing relevant to say about their sexuality.
Sex and the Soul is a powerful read and an excellent resource for students, parents, pastors, and educators. The candid, eye-opening narrative removes the barriers of ignorance and equips individuals to dialogue more openly about spirituality and sexuality. Students long for meaningful conversation about these important issues, but unfortunately they are often left to navigate them alone.
Reviewed by Christy Rowden, administrative coordinator for The Alliance for AG Higher Education, The General Council of the Assemblies of God, Springfield, Missouri.