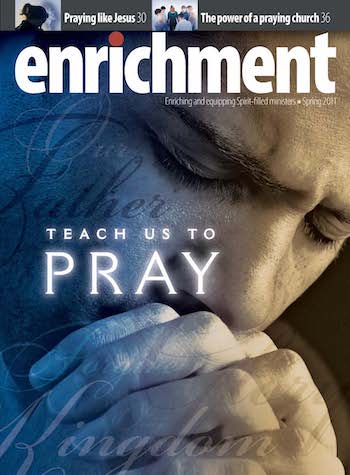 Downloads:
The New Town Square Is in the Palm of Your Hand
by Douglas Plank
---
The truth: there is a new town square and churches better have a visible - and I would argue - leadership position in it. Historically, town squares were where people congregated to interact with one another - to celebrate and seek accurate and important information affecting their community. It is where people seek assistance, look for opportunity, and ultimately seek truth. At the town square officials called people to action, addressed emergencies, saved lives, and saved souls. Often, the town square revolved around the church or synagogue. Today, however, many places of faith are about to miss out on the most significant change occurring in the town square, and it resides at the fingertips of most everyone they serve.
The new town square is mobile. It is as convenient and close as everyone's hand. And just like the more traditional town square, the new mobile town square has vendors, shops, and various commercial interests popping up and surrounding it - creating an economy of commerce, philanthropy, and influence. Due to their ease of use, increasing bandwidth, and smart phone capabilities, many commercial and social interests are already utilizing mobile devices.
So what presence does the church have in the new town square? For most, the answer is nothing or a minimal presence at best. Unfortunately, if the church does not act quickly and with clear intention, it will miss huge opportunities to further its support, both monetarily and from the loyalty of those it serves.
The Numbers
Researchers estimate the world population at 6.9 billion. The majority of the world population now owns a mobile phone. In developing nations, the first communication device a person will possess is often a cell phone - not a computer or landline. Consider the truth and opportunity these numbers represent in the context of influencing and serving local and global communities via mobile:
In the United States:
approximately 257 million data-capable mobile devices are in consumer hands.
5 billion text messages are sent each day.
1.5 billion text messages were sent in 2009.
91 percent have a cell phone.
Globally
67 percent of the entire world population is estimated to have a mobile device.
2.4 billion people are actively using text messaging - representing 74 percent of all mobile phone users.
Global text messaging is projected to exceed 2 trillion in 2010.
If churches do not pay attention to, and quickly embrace, this rapid change, the space available and opportunity to "earn" a place in the new town square will fade. In a relatively short period the mobile device has become crowded thus disrupting the ease of having your message heard and acted on. Churches need to begin now to earn the right to build their mobile lists.
One of the greatest commands of Christianity is to spread the gospel throughout the world. Most churches desire to serve people in need - locally and on a global level. Utilizing Short Message Service (SMS) and Premium Short Message Service (PSMS) mobile tools (text messaging) can greatly enhance the scope and ease of communicating, financially supporting, empowering, and in general, serving the people a church desires to help. But how?
As a person who has helped raise funds for more than 30 years, I am very bullish on integrating mobile into our standard tried-and-true fundraising tools. Remember when online giving lifted its head in the late 1990s. Or earlier yet, remember when there were discussions about what role (if any) e-mail would play in traditional partner/donor identification, cultivation, engagement, and solicitation? These two tools alone have had a huge positive impact on ministry and faith-based enterprises. What church doesn't have a website, use e-mail, or is already utilizing or considering online giving and or other social media (Facebook, posting sermons on YouTube, etc).
So how does the church begin utilizing mobile?
Start with the basics. Just like building your e-mail list, start building your mobile list. Get the mobile numbers of those attending, serving, supporting, and benefiting from your church. There are easy opt-in requirements established by the mobile industry designed to prevent spam while ensuring the quality and right to communicate via mass text messages. Build your text broadcasting lists to share a weekly encouraging word, devotional, announce an upcoming study or share a verse/short prayer. Use broadcast texting to alert parents that the youth group's arrival is delayed an hour due to traffic. In emergencies you have the ability to communicate brief important messages to your entire list including pushing them to a specific URL for more detailed information.
Another wonderful mobile tool is the ability to interact with a live audience - in your church, online, via TV or radio. Ask for opinions about important issues, needs, or general topics. Questions for the minister or staff engages those being served in a meaningful way that leads to trust and familiarity associating your ministry with mobile technology that is easy to use.
One of my clients uses the tried and true method of passing the offering plate each week that entails the opportunity to provide cash, check, or fill out a form and add credit card info to fulfill a tithe. But as of late, this ministry is also providing a mobile call to action after the traditional and is seeing a 15 to 30 percent incremental increase in total funds received at worship. Not bad in this economy.
Last, one ministry sends text devotionals or words of encouragement to thousands each day as a way to stay close to those they serve. The response has had a huge impact on attendance, on those signing up to serve, and on giving.
The new town square and its mobile capability can help churches spread the Good News across their town and around the globe. Remember the numbers cited above. Don't miss out ... insert yourself into the mobile town square.
Douglas Plank, CEO of Mobilecause, www.mobilecause.com.