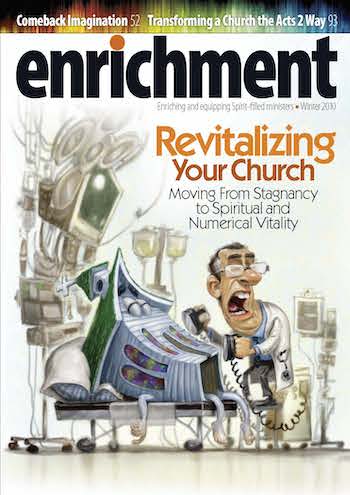 Downloads:
Reflections on Pursuing the Full Kingdom Potential of Your Congregation
by George W. Bullard Jr.
---
A Spiritual Strategic Journey Afterglow
I recently ate lunch with five pastors representing five of the seven congregations who engaged with me in a spiritual strategic journey congregational cluster focused on pursuing their congregations' full Kingdom potential. The pastors recounted the great experiences of their congregations as they sought to journey in the direction of their full Kingdom potential. They were appreciative of the process.
The first time I encountered this cluster of seven congregations, I told a ministry colleague that I was not sure any of these congregations would have a fully satisfying experience through this process. I was wrong.
Their motivation, sense of urgency, desire for a meaningful journey, passion around creating vital and healthy Christ-centered faith-based communities, and Holy Spirit leadership empowered each congregation to engage in significant FaithSoaring over the next 12 to 15 months.
Two of the congregations did not have a senior pastor at the beginning of the journey. The staff and lay leaders, though, were sufficiently motivated to see this process through. One of these congregations even navigated a merger with a congregation of a different ethnic group even though they did not have a senior pastor.
Hearing their stories inspired me to write these reflections in an effort to continue helping pastors and their congregations have the clear understanding they need to soar with their spiritual strengths.
The purpose of these reflections is to add some afterglow insights on pursuing your congregation's full Kingdom potential, which will enhance the value of my book, Pursuing the Full Kingdom Potential of Your Congregation, to congregations. Further, this article reflects on the book and its impact.
Click here to read the rest of this article and obtain a downloadable PDF of the Winer 2010 issue of Enrichment journal.