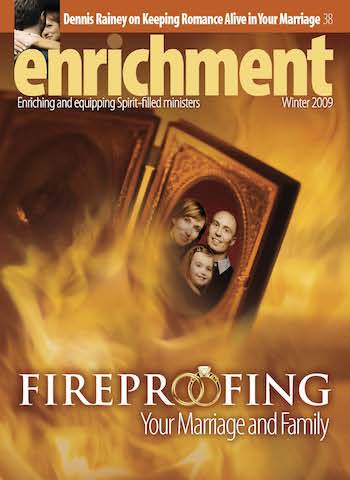 Downloads:
Year-end Meetings
Do They Do More Harm than Good?
by Tim McGraw
---
My wife attended a dinner with a group of pastors' wives. During their conversation the subject of year-end meetings came up. One woman said, "Our church doesn't hold year-end meetings anymore." She continued, "To this day, I still have hurtful memories of ugly church meetings that go back to my childhood."
Another wife quickly added, "We don't hold them either for the same reason."
Later that evening my wife told me she was envious of these women because they no longer face the year-end meeting — a meeting described by one Christian leader as, the annual ambush.
During our 24 years of public ministry, my wife and I have endured our share of painful experiences. I doubt we are alone in how we feel about these meetings. In fact, many pastors probably approach the year-end meeting with dread, if not anxiety. Why do pastors feel this way? Perhaps they have been blindsided too many times by what I call the ugly side of church. I am talking about:
The loose cannon whose ill-timed salvo leaves the congregation shell-shocked.
The wounded board nominee who has lost yet another election.
The contentious or controversial spirit that robs the membership of the faith to see what God accomplished the previous year.
The pastors who feel frustrated, even handcuffed, by negative patterns that resurface annually.
Does this sound familiar? The apostle Paul chastised the Corinthian believers when he said, "Your meetings do more harm than good" (1 Corinthians 11:17). What a sober indictment. We could easily apply this same observation to today's church concerning the way we conduct our year-end meetings.
Scripture shows that we must conduct every church gathering, regardless of the purpose — worship, fellowship, electing officers, or conducting a picnic — with the goal of building up the body. Paul is emphatic on this point, "Whenever you come together ... let all things be done for edification" (1 Corinthians 14:26, NKJV).1 In 1 Corinthians 14 (NKJV), Paul uses edification four times (verses 3,5,12,26), edifies two times (verse 4), and edified once (verse 17) to make his point. Thus, the apostle underscores what needs to be the governing principle for church meetings.
No meeting should do more harm than good, including the year-end meeting. Does the annual meeting pass the edification test? Do believers leave strengthened or weakened? These questions are worthy of a leader's reflection. Unfortunately, I have seen good-hearted, sacrificing saints leave the sanctuary with egg on their faces. This should not happen. It is time to rethink, even reform, the year-end meeting.
Like many pastors, I attempted to make this meeting positive by calling it a celebration. While I approve this name change, I have realized that the church needs something deeper. Many churches have negative memories hammered into their corporate psyche. The church does not easily forget these memories. A pastor cannot offset years of bad experiences through cosmetic change alone.
No one can rectify years of annual ugliness by putting a new poster on an old billboard. Could troubles associated with year-end meetings reveal a deeper, more systemic problem? Could a democratic-assert-my-rights mentality be fundamentally at odds with the humility and submission incumbent on God's people? Are these two approaches incompatible, irreconcilable? I think so. Otherwise, how does one explain the church member who suddenly feels a freedom, indeed, a right to assert himself at the year-end meeting in a way he never would in a church service or any other spiritual gathering? How does one explain the angry tone of a church member who sounds more like the world than like the church? How does one reconcile the spirit of accusation (often targeted at leadership) with the ministry of the Holy Spirit? Is this what God wants — even one time a year? I think not.
Most pastors are willing to accept the heat and pressure that comes with the call. These are raw materials for growth and maturity. Most pastors promote healthy discourse. "Iron sharpens iron, so one man sharpens another" (Proverbs 27:17). In fact, good leadership regularly communicates with the congregation, not just once a year at the annual meeting.
Leadership can avoid many problems through healthy communication. Rick Warren says, "People are down on what they are not up on." Pastoral leadership owes the membership regular communication. If pastors are not communicating consistently, they should not be surprised when church members become disgruntled. Because communication is a key to good leadership, pastors need to accept this responsibility.
Pastors whose church polity requires a year-end meeting cannot afford to be naïve. People are at stake. To allow unhealthy patterns to occur year after year at year-end meetings is to risk disillusioning new Christians, discrediting pastoral authority, and disrespecting the church of God (see 1 Corinthians 3:16; 1:10). Unfortunately, this happens more than we would like to admit.
Is there a way out of the malaise? Can year-end meetings honor Christ and edify people? Yes. There is a better way to conduct this meeting, and many churches are making adjustments. Recently, a denominational official told me, "our polity is 50 years old, and it needs to be tweaked." What are churches doing to improve year-end meetings and move them in a more edifying direction?
Incorporate the Year-end Meeting into the Worship Service
Many churches see the value of tying the year-end meeting to their worship life. They realize it is wise to make decisions in a warm and worshipful atmosphere. They have learned the hard way that it is difficult to stimulate faith or celebrate in a cold and sterile environment. Unfortunately, the name annual business meeting hardly gets one's blood flowing, and it does nothing for young people. (How many of them are at the meeting?) By integrating the year-end meeting into a worship service, churches have a much richer atmosphere for making important decisions. One caution: changing the name of the meeting to celebration does not guarantee a change of atmosphere. The setting is, by far, more important than the name.
Use Affirmative, Not Elective, Ballots
Winners and losers may be the American way, but in the church, losers means wounded saints. How many board nominees lose an election (maybe for the fourth year in a row), and everyone feels the pain of their rejection? After the meeting is over, saints awkwardly move past these people because they do not know what to say. Then after suffering public embarrassment, nominees walk away, nursing fresh wounds that may take months to heal. Is this God's way? No. This is why many churches are now using affirmative ballots. The affirmation ballot presupposes that the church does a thorough screening process before it presents leaders to the congregation. Then, whatever method the church uses, such as drawing qualified names from a hat, or checking yes or no on a ballot, the congregation affirms the new leader or leaders.
Screen the Agenda, Disallowing or Restricting the Open Floor
This screening is not designed to stifle communication, but to protect the congregation from those who would use the meeting to vent their feelings. One Christian leader describes the open floor of a year-end meeting as an opportunity for sin. What a telling description. Unfortunately, what he says is often true, and many pastors have the scars to prove it. The open floor allows people to make unscreened comments to the membership. At best, this can be awkward; at worst, it can be divisive. The unrest the congregation feels often lingers long after the meeting is over. To address this need, some churches require people to submit an agenda item in writing. Leadership screens the item before they present it to the floor. Screening the agenda is one way to restrain a loose cannon from destroying a meeting. One ugly comment or one accusation can destroy the positive elements of the service. This kind of ugliness disheartens faithful members and disillusions new Christians. If screening the agenda seems restrictive, remember, the stakes are high.
Revise the Constitution and By-Laws
A revision does not mean throwing the baby out with the bathwater. Proverbs warns against moving an ancient boundary stone. Corporate documents serve an important function, but they may need evaluation and adjustment. By-laws need to serve the present and future needs of the church, not just encapsulate the past. To adjust or tweak the constitution and by-laws is not to commit a sacrilege, act in rebellion, or breach a trust. It is to recognize that yesterday's polity may need updating to serve today's need.
So, I cast my vote. Let's reform our year-end meetings. Let's have meetings that honor Christ, edify believers, and testify of God's Spirit; meetings that build faith, affirm leaders, and cast vision for the future; and, meetings that do good and not harm.
Note
1. Scripture quotations marked NKJV are taken from the New King James Version. Copyright © 1982 by Thomas Nelson, Inc. Used by permission. All rights reserved.