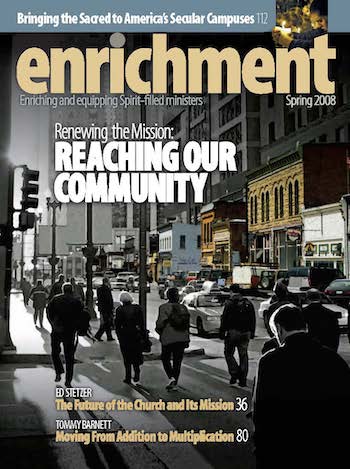 Downloads:
What Makes a Good Leader
by T. Ray Rachels
---
He is in his mid-90s, a legendary coaching giant, a gentleman's gentleman, and winner of an incredible 10 NCAA basketball titles for UCLA — the Wizard of Westwood — John Wooden.
Wooden had a rule for his players. "When you make a basket, immediately look for the teammate who either passed you the ball or blocked out your opponent allowing you to score, and point him out: He is the one who made your score possible."
"Someone was responsible for helping you put the ball in the basket. Who was it? Point him out." It is a way of saying thanks and was one of Wooden's unbending rules. "If you do not point and say thanks, you do not play."
That is the reason, even when they became NBA pros, you could always identify the players coached by Wooden: They were the ones pointing toward the teammate who had helped them score or make the play.
Wooden's goal was to create teamwork and to build team spirit. He did it through making sure his players recognized the contributions of those whose work made possible their score, whose unselfishness allowed them to succeed.
"The main ingredient to stardom," said Wooden, "is the rest of the team."
When Raymond Berry was head coach for the NFL's New England Patriots, he took snapshots of all the ball boys who helped the team.
Then he asked each ball boy to sign his name on his picture.
At a team meeting, Berry passed out the photos and told his players to learn the names that went with the faces: "The boys know who you are," said Berry. "I want you to know them. Every person who contributes to the success of this team is important."
Lou Holtz, former South Carolina University football coach, had a way of getting the same thought across.
At the initial team meeting his first year of coaching at the University of Minnesota, Holtz distributed T-shirts with the word TEAM printed on them in big block letters.
Underneath, in tiny print, was the word me.
The ministry, as well, is no place for lone rangers, ball hogs, or for having a case of spotlight fever.
Servant is the operative word for Christ followers.
"He must increase, but I must decrease," said John the Baptist concerning Jesus (John 3:30, KJV).
"Follow my example, as I follow the example of Christ," said the apostle Paul to the believers in Corinth (1 Corinthians 11:1).
"We are God's fellow workers," said Paul to the Corinthians (1 Corinthians 3:9).
Pointing to Jesus is the most elementary step in Christian leadership. He is the One who always passes to you the divine advantage for ministry.
Pointing to your fellow workers is also elementary — those who stand by you; who hold up your arms, as Aaron and Hur did for Moses; those whose prayers are lifted to the Father on your behalf; and those who give contributions of faithfulness, support, and loyalty, without which you would be fighting the battle alone. Every servant is equally valuable in the Lord's work and each passes to another great advantage for ministry. Putting teamwork first puts the goal of Christian ministry in noble perspective.
"You can easily enough see how this kind of thing works by looking no further than your own body. … No matter how many parts you can name, you're still one body. … A body isn't just a single part blown up into something huge. It's all the different-but-similar parts arranged and functioning together" (1 Corinthians 12:12,13,14–18, The Message).1
People in ministry — those whose work affect life most deeply — are great team players.
They know their Coach and what He expects.
They easily and quickly point to their teammates.
They say thanks.
They know that to qualify for true servanthood, transformation is needed. And to transformation, they say yes.
It is a good rule. It is God's rule. And it works.
T. Ray Rachels, superintendent, Southern California District of the Assemblies of God, Irvine, California.
Endnote
1. Scripture taken from THE MESSAGE. Copyright © 1993, 1994, 1995, 1996, 2000, 2001, 2002. Used by permission of NavPress Publishing Group.