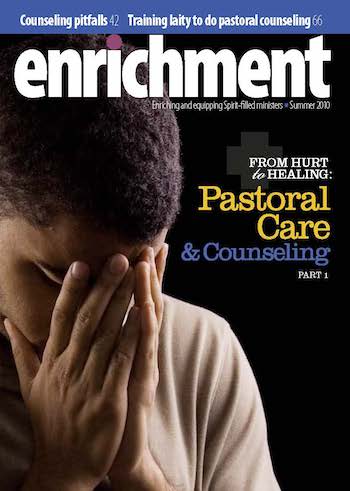 Downloads:
Bringing Healing to the Community
A Church Gives Birth to a Counseling Center
---
It is a beautiful evening in late August, still warm but without unpleasant humidity to spoil the outdoor enjoyment. At the county park people enjoy dinner at picnic groves, ride scenic bike trails, play miniature golf, or jog.
In a suburban church not far from the park people have other plans. They tackle the root causes of stress and find a path to wholeness that lasts longer than the relief provided by recreation at a park.
In the suburbs of Pittsburgh, Pennsylvania, people have a safe place to address the inward wounds that lead to strained relationships, emotional pain, and career struggles. Through classes, counseling, and assistance, they find hope at South Hills Assembly of God and the nonprofit organization, Compassion Connection, Inc., started by the church. Lead Pastor Dr. Jack C. Stepp and his wife, Kay Stepp, executive director of Compassion Connection (www.compassionconnectioninc.org), believe the church needs to impact the culture by responding to emotional and social needs as well as spiritual needs.
"To help people become all God has in mind for them to be, we must address the inward wounds that affect every area of life," says Kay. "A major quandary of our culture today is the misconception that the church is only in existence for spiritual needs and not for other needs."
Read the rest of this article by obtaining a downloadable PDF of the Summer 2010 issue of Enrichment journal.