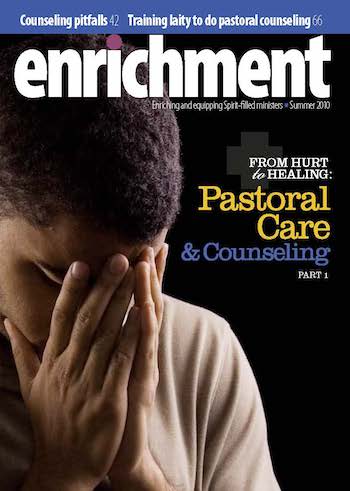 Downloads:
All in the Family
Understanding Family Processes, Part 1
by C. Jefferson Hood
---
You are in a pastoral conference with a couple in your church that is in crisis. You sit in silence as they tell you that their 16-year-old daughter is sexually involved with her 18-year-old boyfriend. Not only are they engaging in sexual intercourse, they are also sending extremely explicit pictures to one another on their cell phones. Law enforcement may charge one or both of them as sex offenders. Both teens are active leaders in your youth group. How are you to make sense of such a situation?
In seminary, my professors said little about helping my parishioners have healthy lives and relationships. My seminary training focused primarily on acquiring a faithful understanding of the origin and life of the church and attaining a healthy theology. I remember only devoting a few class hours to working with and getting along with people. Since seminary, I have learned these important skills. This article presents a valuable model for conceptualizing and assisting your congregants with personal and interpersonal family issues.
Family systems theory is a way of conceptualizing families in general and problems in families in particular. Family systems theory focuses on the interconnectedness that exists between family members, even if some of those family members do not live in your home. This way of conceptualizing families allows pastors and pastoral counselors to see and understand the problems families experience in an entirely new way and offer the help they so desperately need.
Read the rest of this article by obtaining a downloadable PDF of the Summer 2010 issue of Enrichment journal.