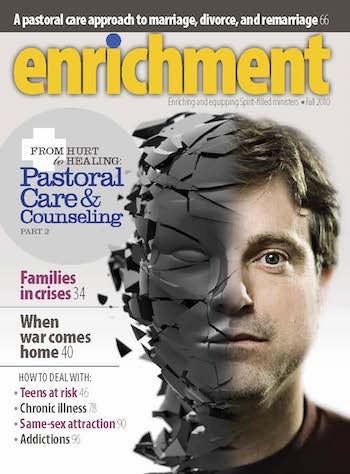 Downloads:
Understanding and Helping the Sexually Addicted
A Clinical Update
---
Helping the sexually addicted achieve newer levels of spiritual, emotional, and physical intimacy
In 1981, Dr. Pat Carnes published Out of the Shadows,1the first book on sexual addiction. It has been over 15 years since I published my first book (now revised and retitled, Healing the Wounds of Sexual Addiction). This was the first Christian book published on the subject.2
I worked with Pat in the early days of my recovery from sexual addiction. While remaining grounded in my biblical faith, I owe a lot to his insights and pioneering work. It is fulfilling for me to write a brief update on sexual addiction, a topic especially relevant to pastors and Christian counselors.
A reporter asked me, "Can you get well from sexual addiction without being a Christian?"
I still like my response: "You can apply all of Pat Carnes' principles and get sober from sexual acting out; but, without being a Christian, you cannot get well."
I hope the following information will help as you counsel men and women who struggle with sexual addiction
Read the rest of this article by obtaining a downloadable PDF of the Fall 2010 issue of Enrichment journal.