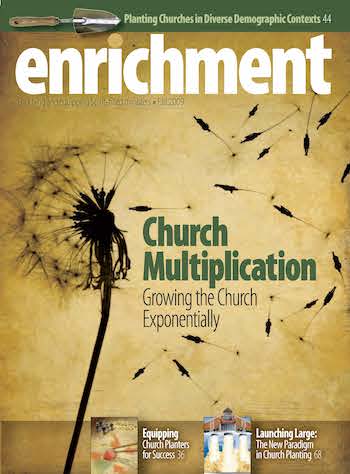 Downloads:
Glocal Church Planting
---
I did not figure glocalization out and start doing it. I gradually began to do the things outlined in this article, which led me to discoveries in society, God's Word, and myself. I used to feel bad about not being classically trained until I realized movement leaders generally do not study movements and then start them. Leaders become engulfed in movements without realizing it at the time. I am not in a movement except for the only one I hope to be in — a global Jesus movement.
For the most part, church-planting movements are limited to tribes and nations. The only thing left is a global church-planting movement. One that is glocal — local and global combined.
Glocal Is About Jesus, Not Movements or Church Planting
Forget church planting. Paul or others did not have a church-planting strategy for Jerusalem, Antioch, or anywhere else they went. I have looked, studied, and seen the same absence of a strategy in places around the world where awesome things are happening. The apostles did not come up with a plan and then start churches to reach lost people. It was the opposite. They were obsessed with Jesus Christ. He changed them, and the disciples then turned the world upside down (Acts 17:6). When people were filled with Jesus, they began to plant churches.
Growth in the Early Church came because Jesus' followers lived out the gospel, not simply as a result of their response or strategy to evangelism. Early believers birthed the church because evangelism was taking place, and those churches would forever be evangelistic. Today we start churches to reach the lost, but we have it reversed. In modern society, we have enough technology to start a church without God, but is this church sustainable and transformative?
The alternative to church growth is to contemporize the church, which will reach segments of people and get them to attend church. But this will not necessarily make people disciples. As leaders, we need to ask ourselves, "How we are reaching people? Are we making disciples who are sustainable for the next generation? Or, are we just filling a one-generation guppy tank?"
Men in a remote place in the world where there is no church-planting movement do not accept Christ, then get up the next morning, and say, "We are going to start a church-planting movement." No, the gospel changes them. They get up the next morning and begin to share the gospel and people respond. People gather, and soon there is a church, then multiple churches, and then a movement. Jesus has to be the story, the success, and the strategy. He does not share His glory with anyone.
Click here to read the rest of this article and obtain a downloadable PDF of the fall 2009 issue of Enrichment journal.