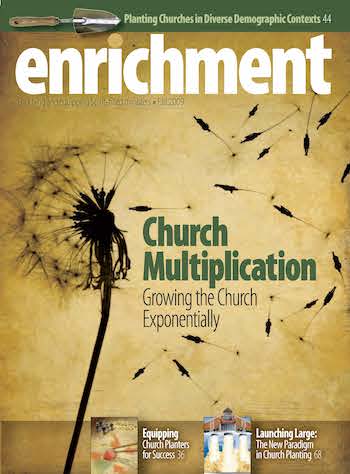 Downloads:
Compassion Planting
Service Power That Grows Healthy New Churches
---
A growing number of church planters are making community service a central focus of their churches. The philosophy behind this ranges from those who launch their church at the culmination of multiple service projects, to others who will not start formal planting activity until they have completed 6 months of service in their community. As they grow, their first hire will not be a youth, music, or administrative person. Rather, it might be a community coordinator. These churches will do more than random service events with a marketing focus; they will establish leadership and evangelism around community-serving activities that will shape the DNA of their congregation.
People identify this emerging trend by several names: compassion-based planting; incarnational or missional; externally focused; community based; or compassion by design. No matter the label, these churches are growing with a new kind of service-powered character that results in greater access to community networks and relationships prior to launch. They use missional discipleship to bridge the credibility gap with populations who are skeptical toward the church and the gospel. While their power does not come from service, serving positions their congregation as an instrument through which power then moves to transform lives.
These churches align their experience with the teaching of Acts 2:18 where the Holy Spirit poured out power on servants, and Jesus' teaching about Kingdom greatness through service (Matthew 20:26). These new church leaders view their role in the community in light of Jesus' teaching about active social involvement (Luke 10:30–37; John 2:1–11), but do not view their social involvement as a replacement for the gospel.
Click here to read the rest of this article and obtain a downloadable PDF of the fall 2009 issue of Enrichment journal.