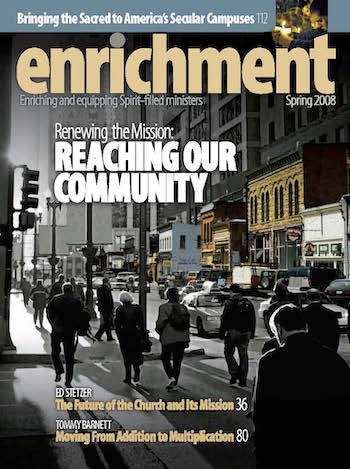 Downloads:
Biblical Principles and Practices for Effective Personal Witness
by Randy Hurst
---
A recent study states that only 10 percent of those who make decisions to follow Christ do so in a church service. By far, the highest priority in a church's evangelistic outreach is the personal witness of its members throughout the week.
Another study reveals that less than 10 percent of the congregation does personal evangelism. Why don't more Christians tell others about Jesus Christ? Many think the most common reason is apathy — that Christians do not care. But, for most people, the reason is their lack of confidence. I believe followers of Christ want to be effective witnesses, but they feel inadequate, intimidated, or even fearful about sharing their faith, especially with someone who does not have a Christian background.
Jesus said, "You will know the truth, and the truth will set you free" (John 8:32). Knowing what God's inspired Word says about the nature of evangelism will free believers from their sense of inadequacy or even fear concerning personal witness.
In Colossians, Paul addresses evangelism in a way that will help free believers from the misconceptions and emotions that may inhibit them from sharing Christ. He offers a simple, biblical, and practical approach to help believers in relational evangelism.
The most frequent request made of the Evangelism Commission is for materials concerning personal motivation and training in witnessing. Pastors and other church leaders can teach the following principles and practices advocated by Paul in a variety of ways within the church. These principles provide a biblical framework for teaching personal evangelism that can become an integral part of a believer's lifestyle.